Composite Manhole Covers: The new "old thing" in Canada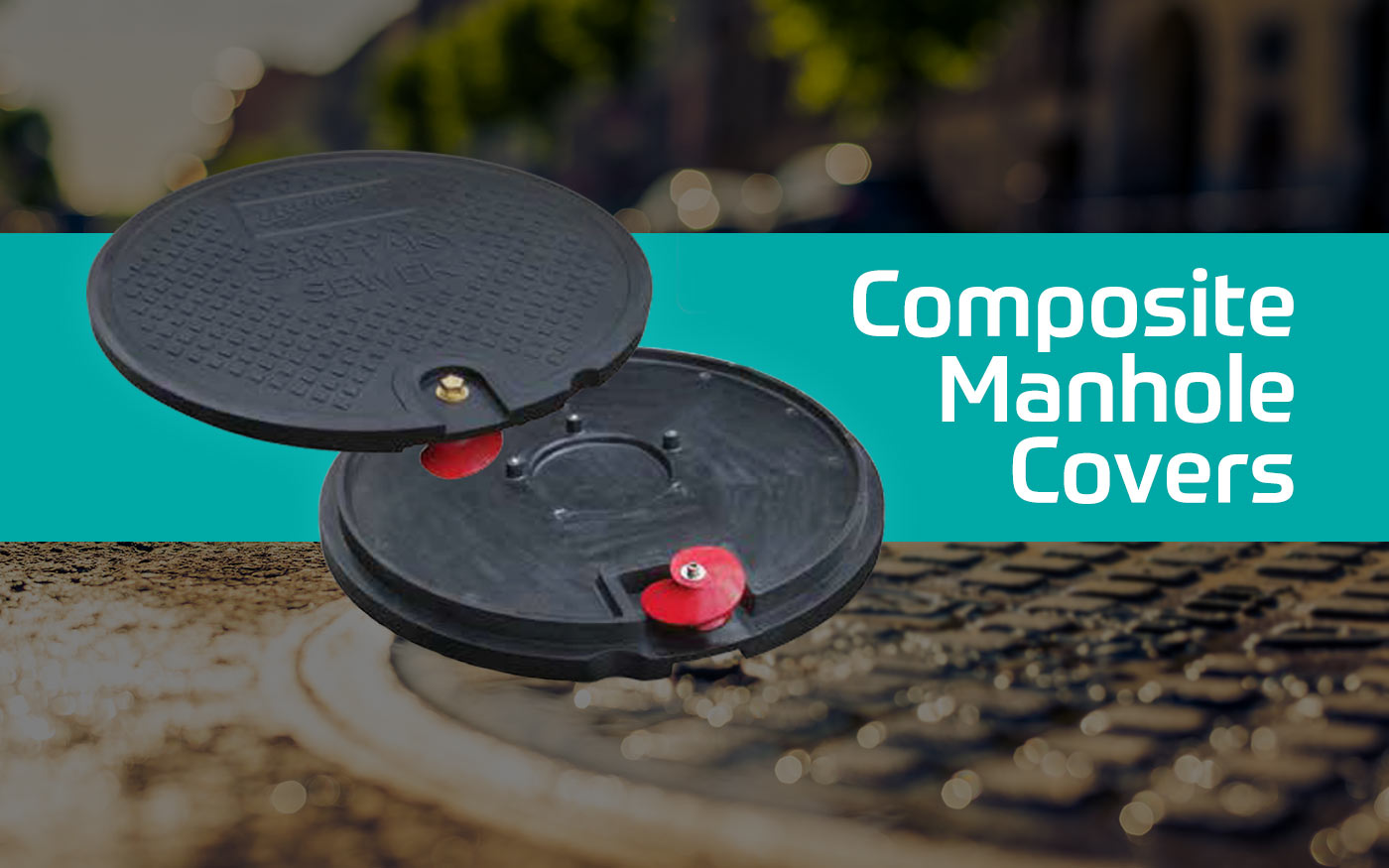 There are few technologies that have stood the test of time without drastic changes to the way they work: Trains are still on tracks, rifles still need a trigger pull and toilets still flush (for the most part) with a chain being pulled and gravity doing its work.
That is not to say that these technologies haven't been improved with better manufacturing processes and materials along the way. The modern iron manhole cover, now a more than 100 year old innovation, is no exception to this.
Finally, a viable upgrade to an ancient infrastructure design from 1870 is here: Composite Manhole Frames & Covers. The benefits of this innovation speak for themselves:
light weight
load rated
100% watertight/Prevents Infiltration
extreme weather tested
corrosion resistant
radio signal permeable
vandal resistant
and low carbon footprint
So why write about composite manhole covers, you ask? Pro-Line Fittings has a special announcement for our clients in Ontario and across Canada:
Through the tireless efforts of our team, Pro-Line Fittings is now carrying the only composite frame and cover tested and approved for use by The Road Authority in Ontario. This approval was driven by the Pro-Line Fittings team, abiding by our principle to always be on the cutting edge of waterworks science, and offering only the best in sustainable technology and services to our clients.
But don't take our word for it; Here are some concrete cases of composite manhole covers in action:
The City of Windsor turned to Pro-Line Fittings for our composite manhole frames and covers to solve a problem they were having with H2S gas. Traditional metal frames and covers were corroding, and fusing shut in an area with high concentrations of H2S gas.  The composite manhole frame and cover from Pro-Line is  resistant to hydrogen sulphide gas and will provide an extended life of service, while saving operator's backs from injury.

 The City of Cambridge employed the load rated composite frame and cover from Pro-Line for District Water Meter applications.  Several district water meters are located throughout the City in manholes in the roadway.  These district meters broadcast a 900 MHz signal to collectors found on towers throughout the City to provide real-time flow and water usage data to municipal operators and engineers.  Traditional cast iron manhole frames and covers were blocking the signal from the district meter antenna located within the manhole, and the data was not being collected.  Once the City switched to the composite frame and cover from Pro-Line, the signal from the district meter was instantly picked up by the local collector, and real-time data continues to be transmitted flawlessly through the load-rated composite frame and cover found in the roadway.

The City of Hamilton was experiencing issues with storm water surges as heavy precipitation would funnel into the stormwater system and flow down from the escarpment collecting enough energy to cause cast iron manhole lids to blow off their frames, and travel in a surging river in some cases 100' away from the manhole location.  The City utilized the bolt down version of the composite frame and cover, tested to over 100psi of surge pressure, to prevent the lids from being blown off during these weather events.  The City was also keen to employ a composite cover, weighing just 1/3rd the weight of a traditional iron lid, so as to mitigate back and finger injuries and address the health and safety concerns inherent in traditional Cast Iron lids.
You can see our selection of composite manhole covers here, and if you have any questions please don't hesitate to contact us.