Custom Fabrication & Flow Controls
With years of fabricating experience, we specialize in developing system solutions to fit your needs. If you have a drawing, we can build it. If you have a unique request we can solve it.
Custom Fabricated Fittings
Tangent Tees & Wyes
Custom Bends – Any angle required 1°-90°
4 way Cross & Tees
True Wyes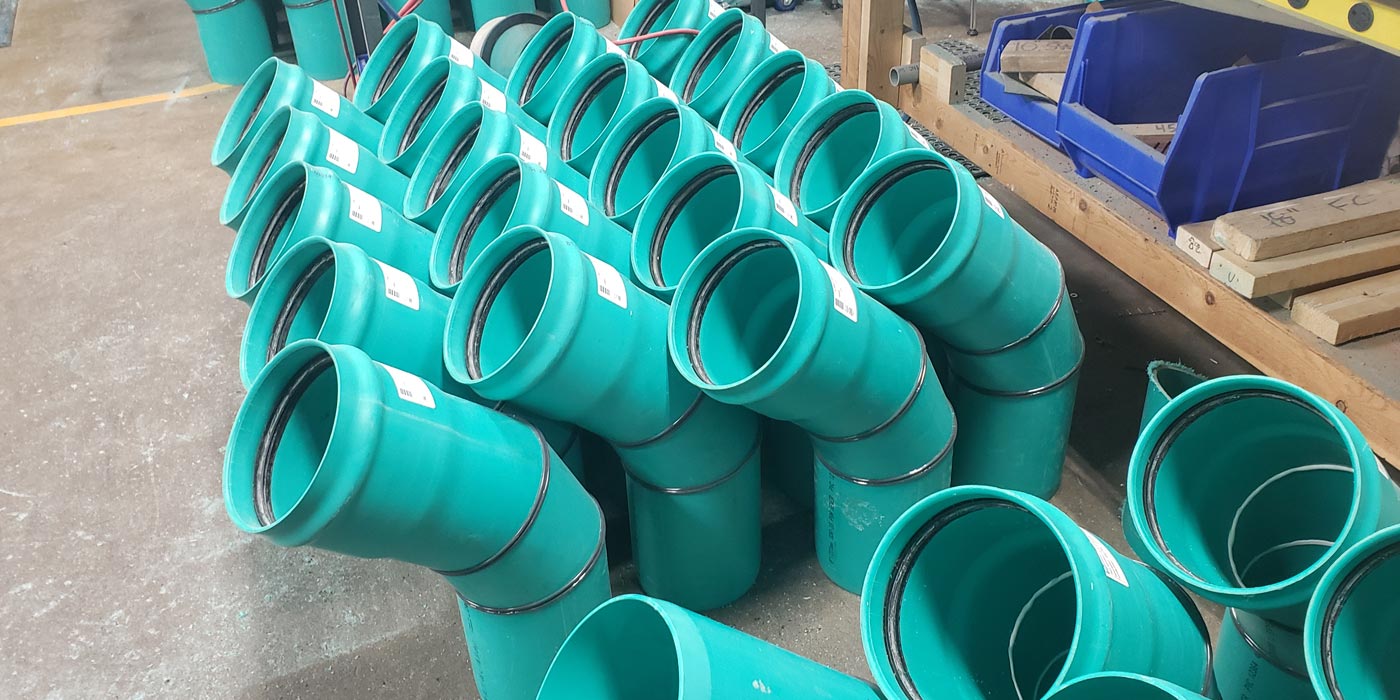 Inlet Control Devices (ICD)
ICD Plates
ICD Panels
ICD Plugs
Options for ICD Products
Flat w/o brackets
Curved w/o brackets, to fit Manhole diameters
Orifice Holes w/o keyway
F-Style notches
Weir notches
We do also:
Inline Knife Gates
Oil Separators
Inside Drops & Cleanouts
No Leak Flanges – Waterstops
Offsets
Outside Drops
Flow Control Systems
Pro-Line Fittings Flow Controls are used in conjunction with a retention pond or tank. In periods of rainfall, water is retained in the retention pond or tank and metered out through the orifice into the existing storm line.
Should there be prolonged heavy rainfall and the retention pond or tank reaches maximum capacity, the Flow Control will allow the water to flow over the riser pipe only until the water level reaches maximum height , then returns to metering the water through the orifice taxing the storm line as little as possible.
Should the retention pond or tank need draining for maintenance a slide gate or flapper is available and can be easily activated from the surface to drain the retention pond or tank.
With Slide Gates, Flap Gates, or Slot Gates
With wire mesh screen trash protection, in galvanized or stainless steel
Can be used with Vortex and Hydrovex inserts
Any configuration
If you have any questions, give us a call today!