Pro-Line Fittings attends 3 Day BDC CEO Excellence Retreat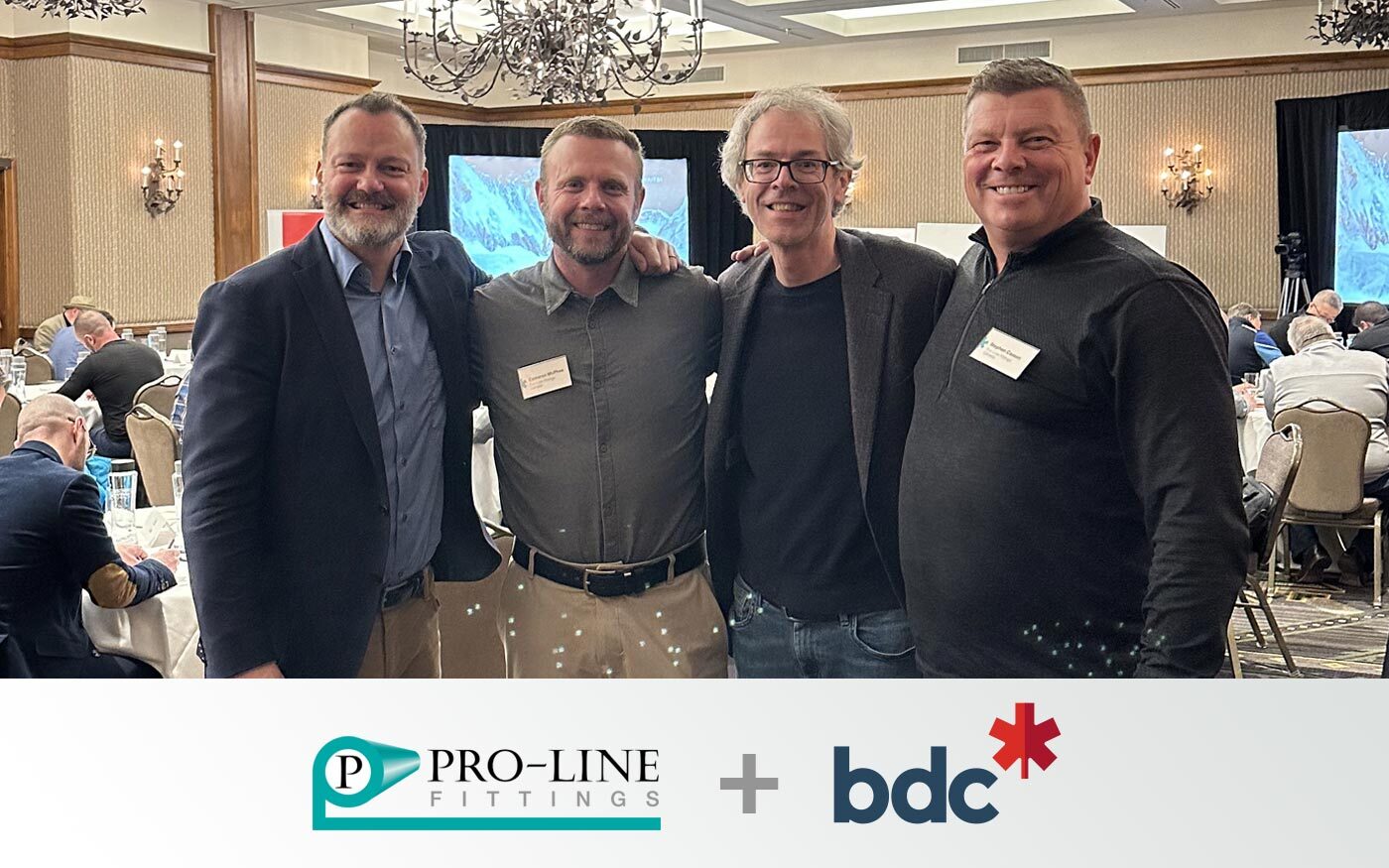 Pro-Line Fittings CEO Stephen Casson and VP of Operations Cameron McPhee, MBA, L6S GB attended a 3 day CEO Excellence Retreat on Leadership Dev in Whistler BC, organized by the BDC Business Development Bank of Canada.
They had the opportunity to hear illustrious speakers like Jamie Clarke (twice summited Everest!) and Gerard Seijts, Professor or Organizational Behavior at Ivey Business School at Western University.
A thrilling event to be part of!
The Pro-Line Fittings Team