WORLD WATER DAY EVENT: TechAQUA 2022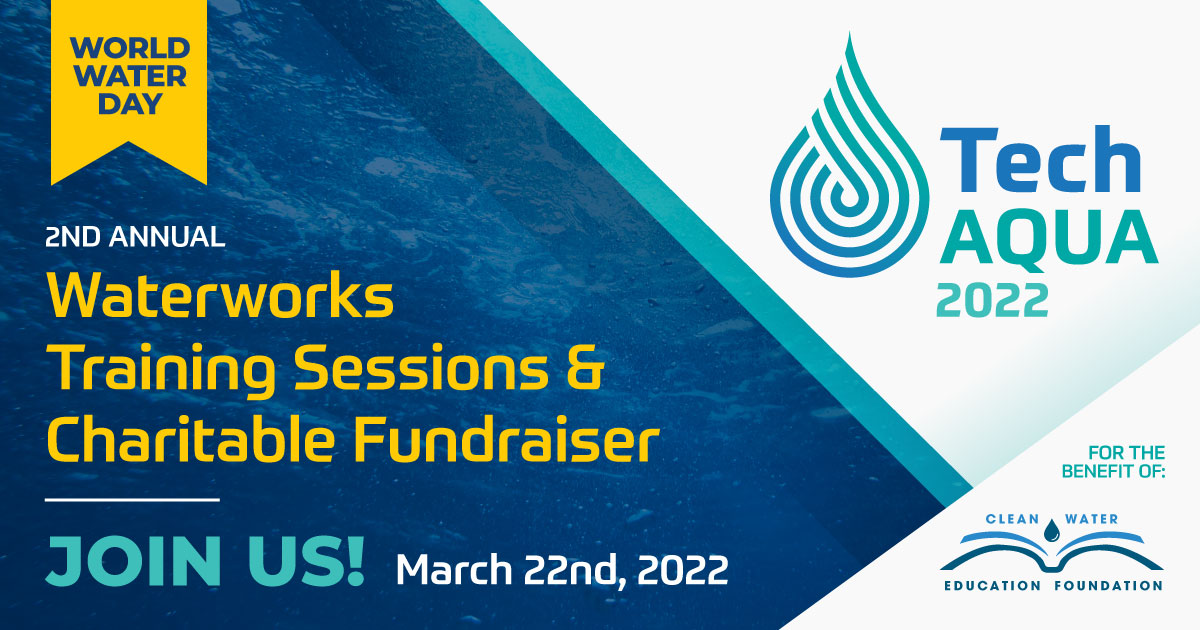 Join us on World Water Day, March 22nd for free OJT training, a chance to win Amazon $250 cash prizes, all for a good cause to support Canadian Water resources. Why produce this free, live streamed event? Our goal is to raise $10,000 for Canadian water charities, deliver over 500 individual OJT certificates to registered delegates, and host a day of conversation on the topic of our most precious resource, clean water!
Event begins:
8:30am PST / 11:30am EST
Event ends:
11:45am PST / 2:45pm EST
You can watch the event here:
YouTube > https://youtu.be/TSl2t4put78
LinkedIn > https://www.linkedin.com/feed/update/urn:li:activity:6909915181343002624
Here are some details:
SIGN UP FOR FREE
Last year's TechAQUA 2021
In 2021 Pro-Line Fittings, in partnership with the Walkerton Clean Water Center organized the first day-long "TechAQUA" livestream event. The goal was to raise funds for the Clean Water Education Foundation and bring wider awareness to issues surrounding clean water through a day of training talks from some of the top brands in the waterworks industry.
In attendance were water treatment operators from municipalities across Canada, who were able to enjoy the training sessions and entertainment, from the comfort of their offices or homes. In 2021 the inaugural TechAQUA :
We raised just under $3000 for Canadian water charities
Sponsored 15 Operation Water Drop Test Kits to 15 different Canadian schools through Safewater.org, informing and encouraging students to learn about water quality issues
Donated $1000.00 to Water First & The Drinking Water Internship Program that supports young Indigenous adults to become certified water treatment plant operators
Supplied OJT certificates for 3 hours of training on four different informative topics to each delegate – for free
Raffled off $50 gift cards to registered delegates in attendance
Auctioned donated merchandise and gift cards to registered delegates
Watch this great recap of the event:
We hope this year's event will be more successful than the last, and to make this a yearly destination for waterworks training and charity.
Sign up FREE today!